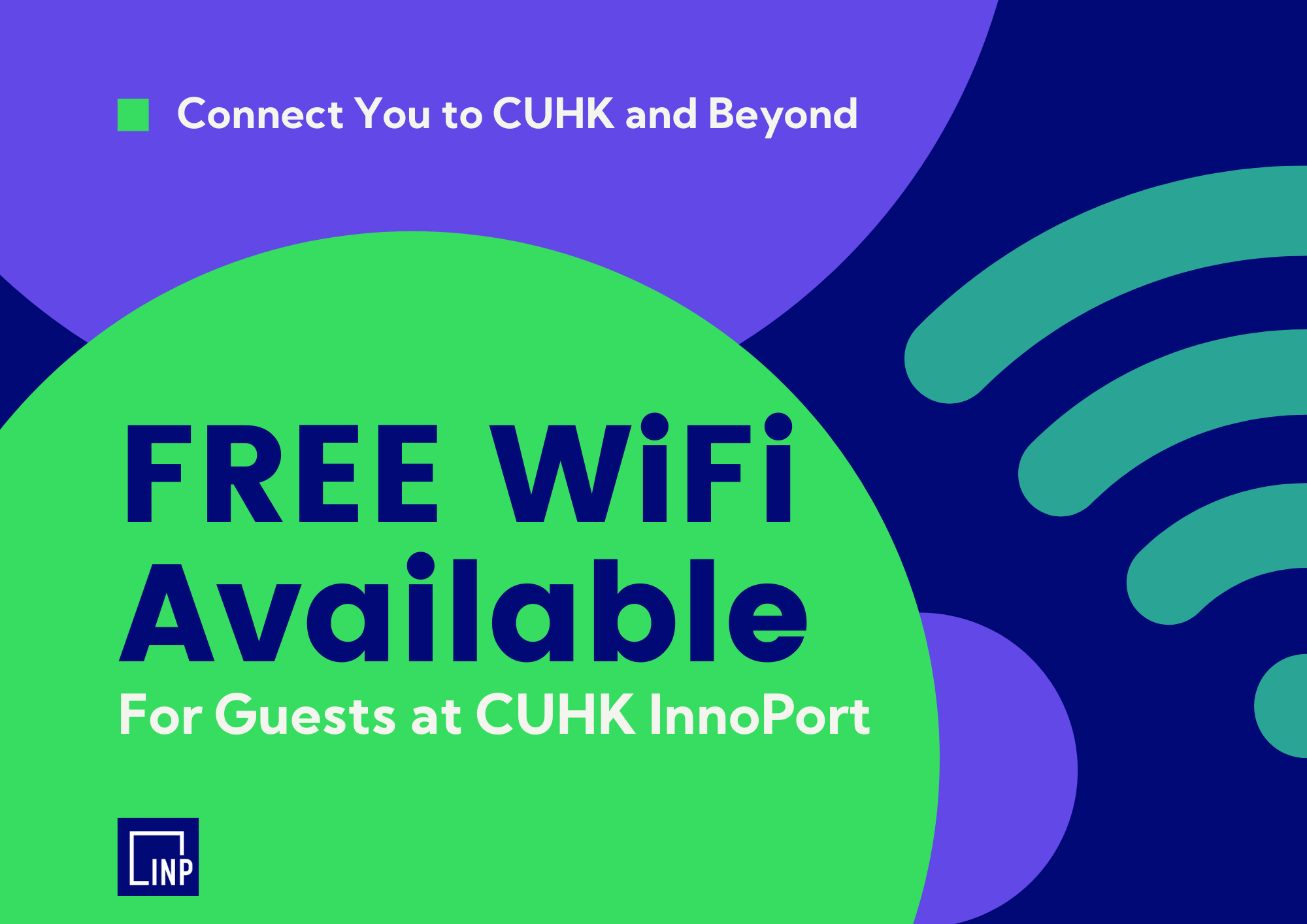 "Do you have free Wi-Fi?"
Many guests came to InnoPort and asked above question. We all know that as a coworking and event space, for grooming an entrepreneurial culture, Wi-Fi is arguably the no.1 necessity.
Having reached a solution with ITSC, we are pleased to announce that from today on, every non-CUHKer-guest at InnoPort, can now enjoy unlimited Wi-Fi access!
Login details will be displayed in the rooms. If you encounter any problems, do drop by at the reception desk for help.
We look forward to meeting you.