More

Monday, 2nd Nov 2020

09:30-17:30

Host

Centre for Financial Engineering

Topic

How FinTech is Transforming Organizations – Theory & Practice

Speaker / Guests of Honour

Prof Rocky Tuan (Vice Chancellor/President, CUHK)

Mr Joseph CHAN (Under Secretary for Financial Services and the Treasury Bureau)

Ms Rebecca PUN, JP (Commissioner for Innovation and Technology)

Prof Martin Wong (Dean, Faculty of Engineering, CUHK)

Prof Lin Zhou (Dean, CUHK Business School)

Enquiry

Centre for Financial Engineering

|

Centre for Financial Engineering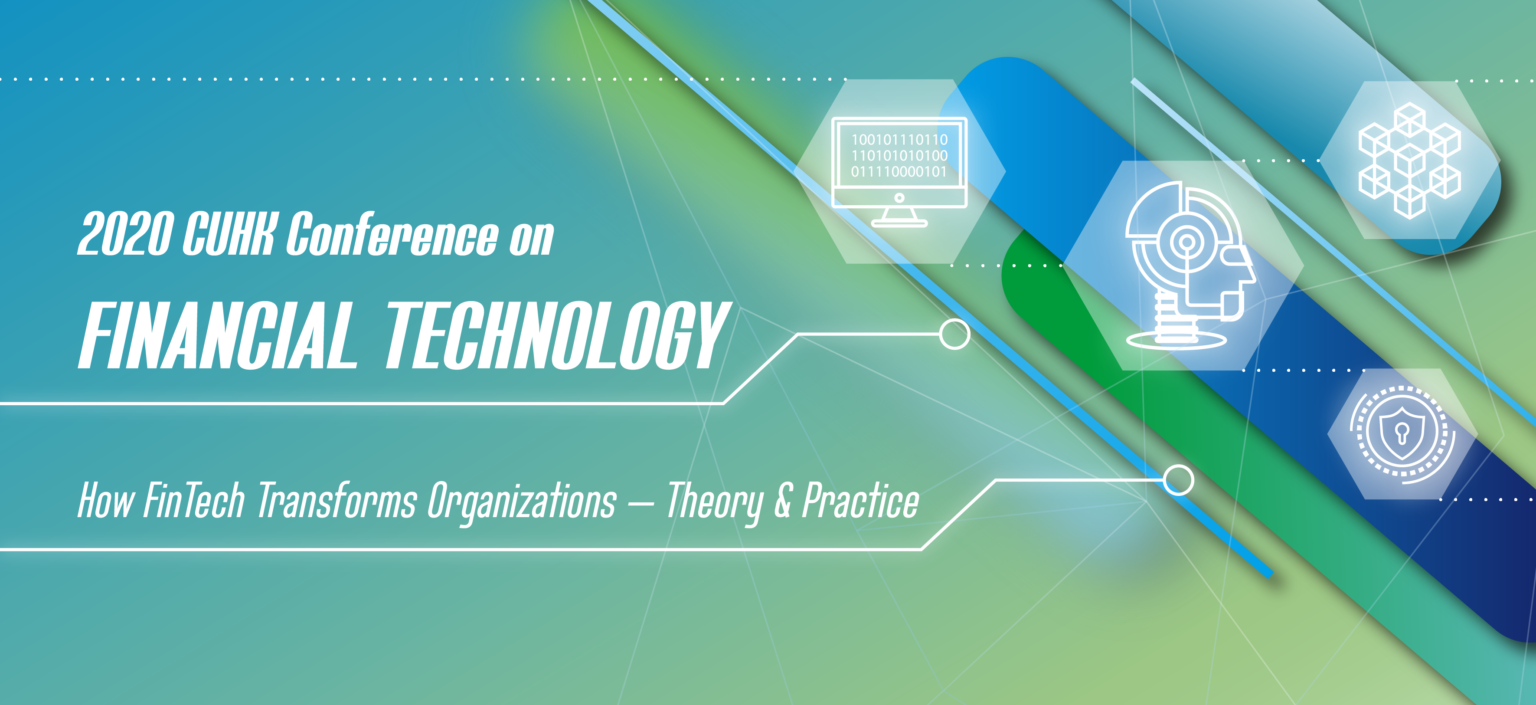 This conference is in the 4th Fintech Education Series, which aims to promote financial technology education in town. This event is part of the core agenda of the HK FinTech Week 2020, Asia's most anticipated international financial technology event, looking to bring together more than 25,000 executives, entrepreneurs, investors, regulators and academics from 70+ economies. We would like to take advantage of this opportunity to bring together the academia and industry participants, providing a platform to carry out fruitful and productive discussions, encourage the exchange of ideas and promote future collaboration opportunities.
2020 marks a very special year in the academia as well as the industry. COVID-19 has disrupted people's lives in many different ways. With social distancing, virtual classes have been put in place in universities. Business meetings have been held online due to travel restrictions. As we stand together to fight COVID-19, we see an all-win situation in bridging the University and the industry together. It is beneficial for the students to widen their exposure and have more interactions with the industry. Faculties can share their research results and seek partnership with fintech corporations. Industry practitioners can leverage on the forefront research to take their fintech business some steps further.