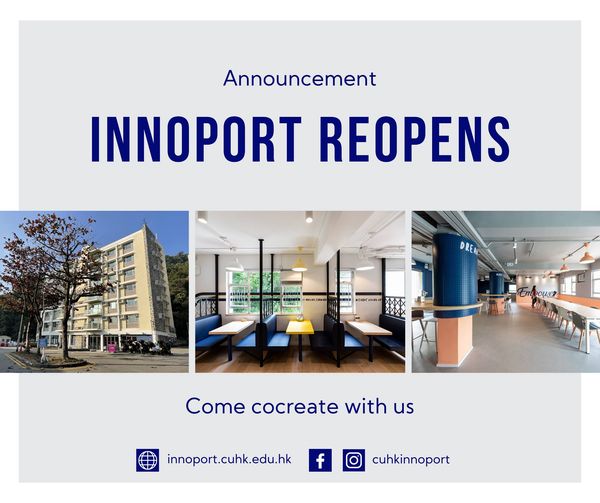 Here's some good news amid the epidemic – we are reopening our communal areas starting tomorrow.
To protect everyone's health, all communal areas have been sanitised. You are all warmly reminded to
wear a face mask and take your body temperature upon entry
maintain social distancing for group activities
pay attention to personal hygiene (e.g. sanitise or wash your hands frequently)
have your food and drinks in the designated eating zone in UGB
contribute to the upkeeping of cleanliness in communal areas
** To strictly follow the order of Department of Health, those who are concerned with body temperature at or higher than 37.5C or with presence of respiratory symptoms, within the compulsory quarantine period and living with family members/persons who are confirmed cases of COVID-19 are kindly advised NOT to come to InnoPort and we will notify the respective authorities.
—–
Opening Hours of InnoPort's Communal Areas
Mon – Fri 09:00-23:00 (except school and public holidays)