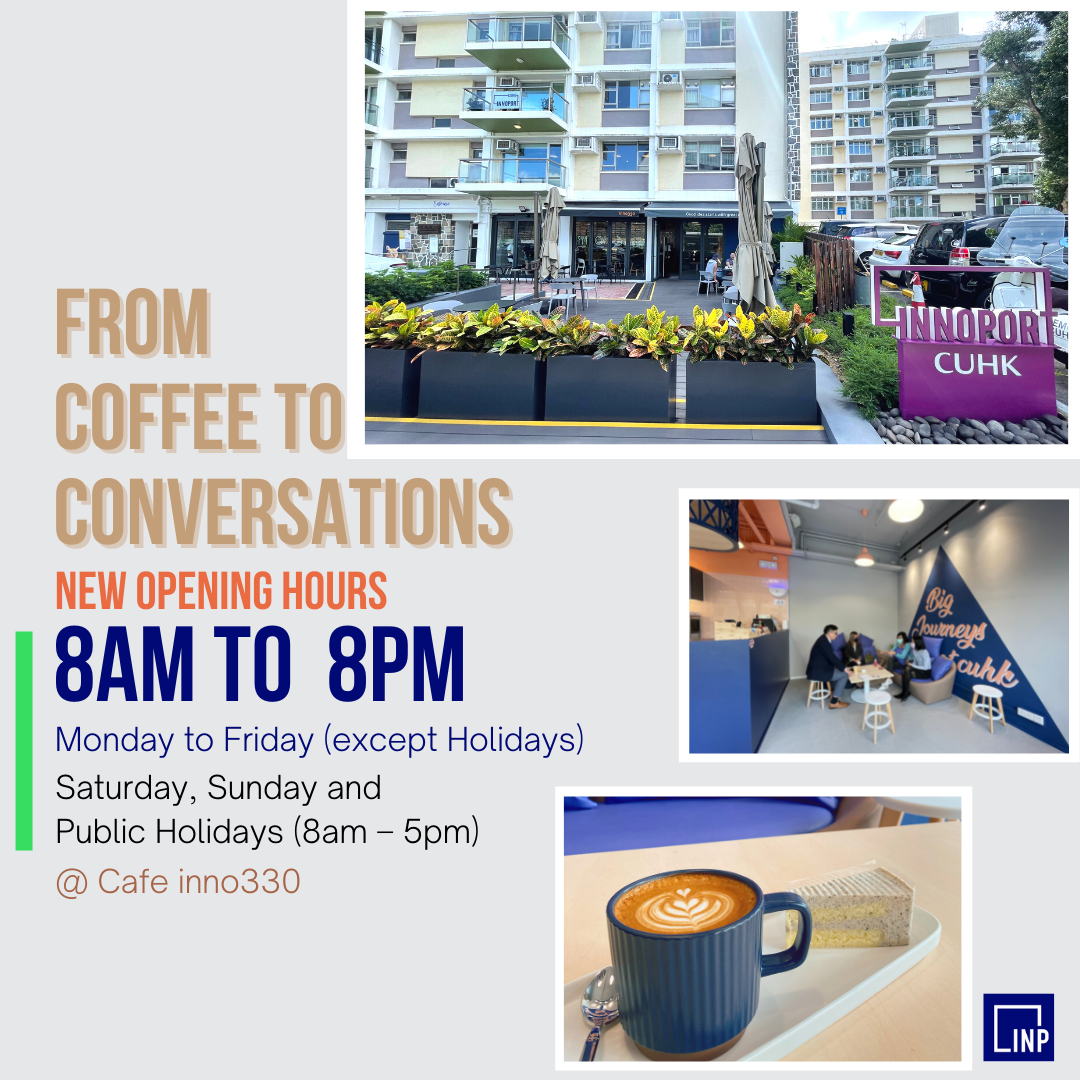 "8 to 8, From coffee to conversations."
Happy news to celebrate the start of the academic year —
café inno330 will extend the opening hours from 8am to 8pm from Monday to Friday (except holidays); the rest of the days will remain 8am to 5pm, starting  from September!
Do come over and have a freshly brewed drink after class, accompanied by the breezy wind.
Don't forget to drop by at the reception of InnoPort and learn more what services are available to scale up your entrepreneurial dream!
Business hours:
Monday – Friday (8am – 8pm)
Saturday, Sunday and Public Holidays (8am – 5pm)
Tel: 2395 3818