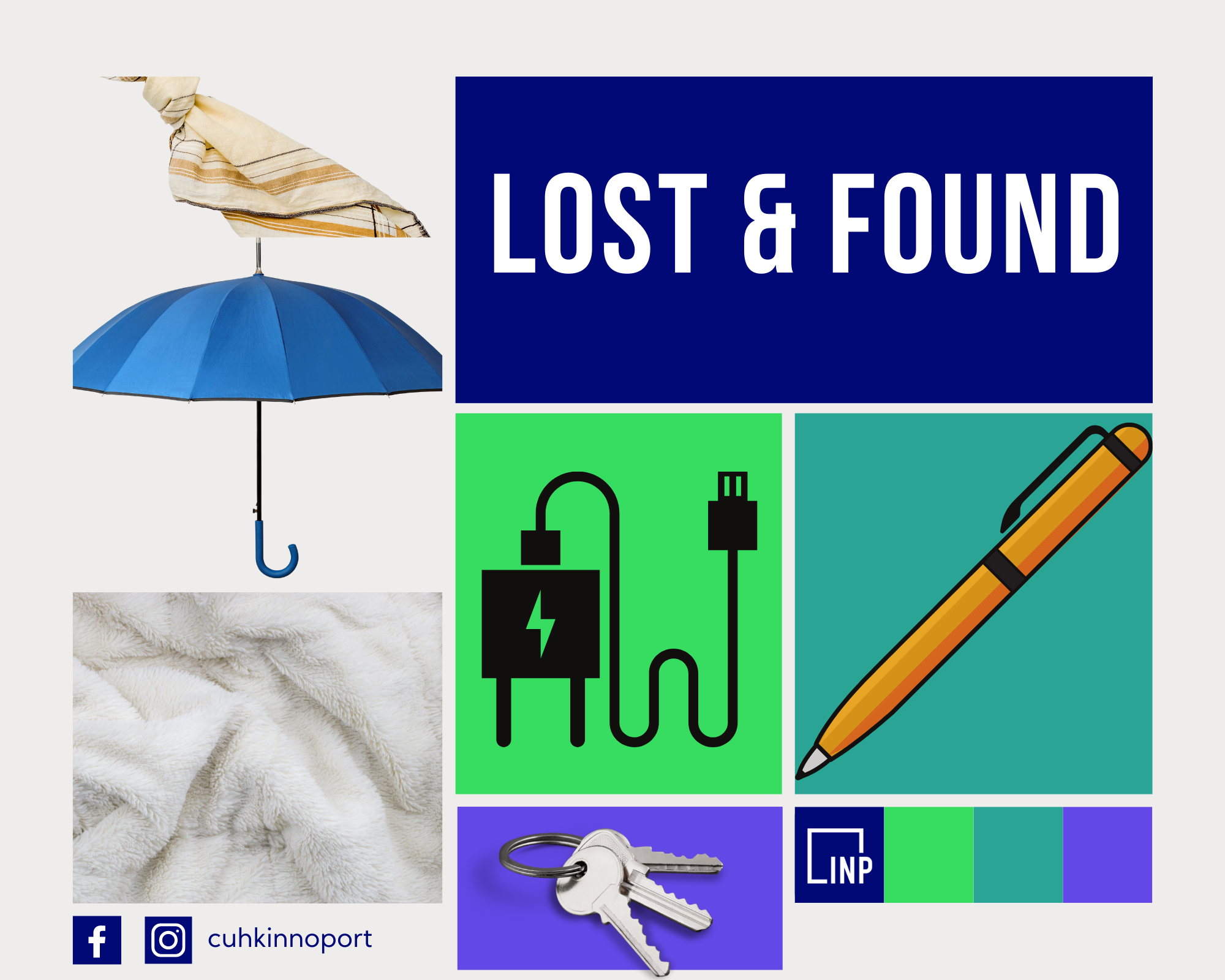 "Student, you have left personal items at InnoPort, when will you come pick up?"
Our team has found numerous lost items of students, staff and guests, from time to time at InnoPort; how do we deal with them? 
Answer: all lost items found by staff and students will be kept at the Reception for 7 days. Valuable items will then be transferred to the University's Security Unit (or the CU Link Card Centre for CU Link cards) if no one claims the items. The rest will be disposed of once a month. 
「同學,你漏咗嘢在InnoPort,幾時來攞返?」InnoPort不時會發現屬於學生、同事或訪客的失物,我們會如何處理?
答:所有由職員及學生拾獲的失物將存放於InnoPort接待處7天。若在限期內無人認領,貴重失物將會送交到中大保安組(中大通將會送交到中大通發證中心),其餘將會在一個月後棄置。