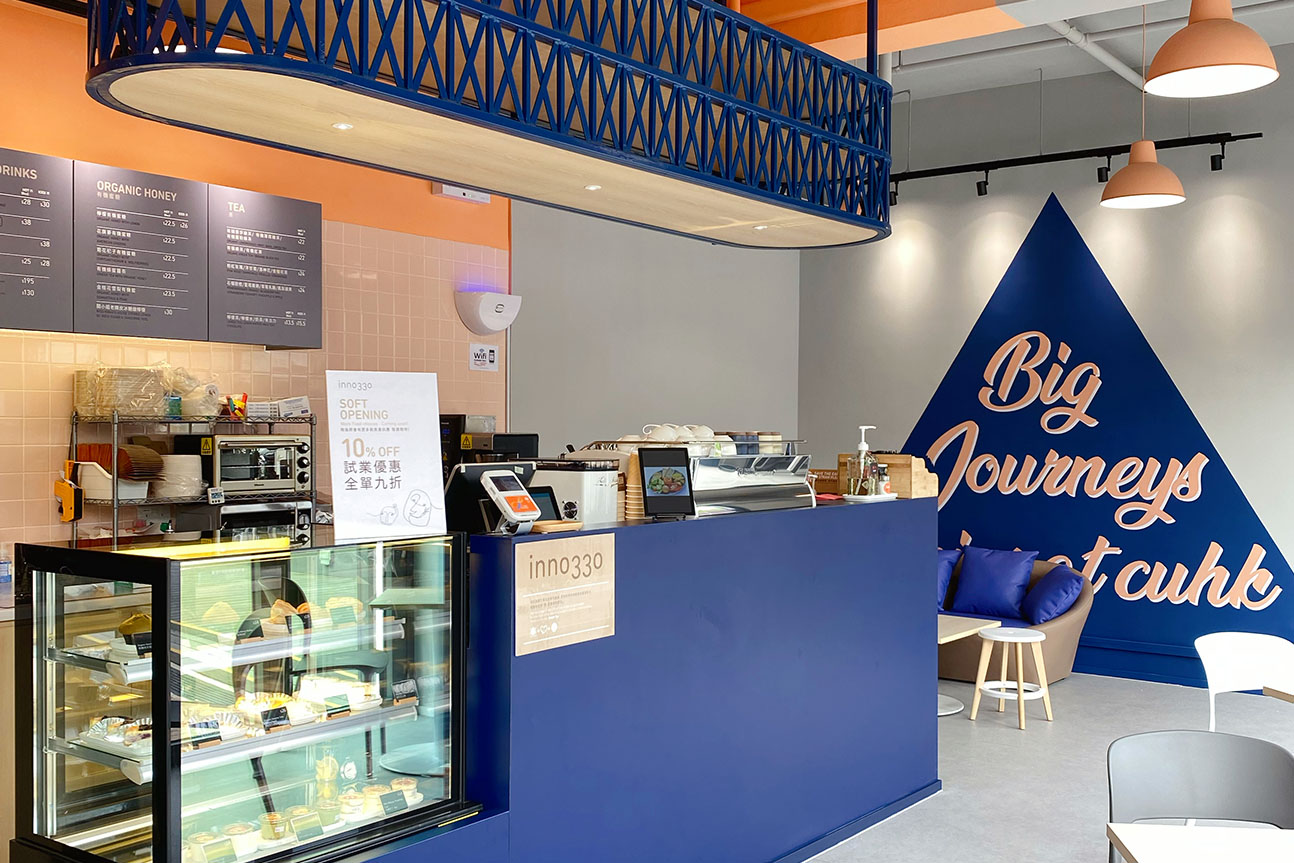 inno330, is a social enterprise operated by New Life Psychiatric Rehabilitation Association promoting concept of well-being. The numbers 3-3-0 have the phonetic similarity with Body (3) Mind (3) Spirit (0) in Cantonese.
The cafe provides convenient light meal choices to students and staff members of CUHK. Organic and fair trade coffee as well as a series of health food choices were offered. It also creates work and training opportunities to people in recovery of mental illness (PIRs), which help demonstrate to the public that they are fully capable of contributing to the society and facilitate social inclusion.
For further information about New Life Psychiatric Rehabilitation Association, please visit:
Website:http://www.nlpra.org.hk
Facebook: https://www.facebook.com/NewLifePsychiatricRehabilitationAssociation
Announcement & Coming Events
*serves CUHK staff and students only.