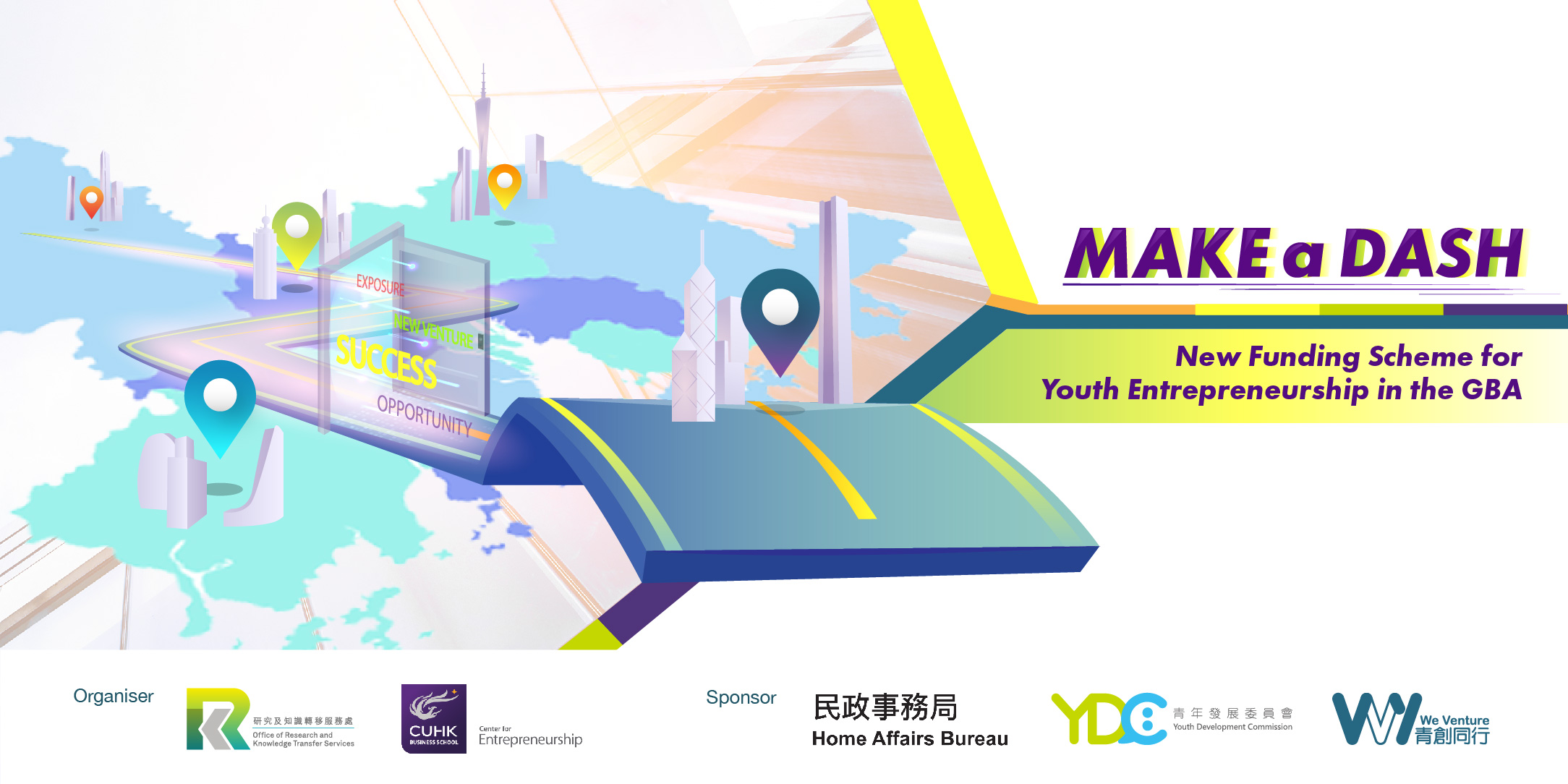 The Office of Research and Knowledge Transfer Services (ORKTS) is rolling out a new funding scheme for students and young professors to start or develop their businesses regardless of nature.
Successful teams may receive
* Start-up capital
* Training and mentorship support
* Opportunities to explore the GBA market via CUHK's collaborative entrepreneurial bases in the Area
Eligibility
* Youth aged 18-40 who are permanent residents of Hong Kong
* Open for CUHK undergraduate and postgraduate students (full-time or part-time) or alumni
* Each team should consist of at least two members. The team leader must satisfy 1) & 2)
* Start-ups with detailed business plans; or start-ups that have not been in operation or have been in operation for not more than 3 years
* The business should be registered in Hong Kong
For more information, please click here.
Eager to stay tuned? Please sign up here and we would update you once scheme applications open!
*This We Venture programme is enabled by the Home Affairs Bureau and the Funding Scheme for Youth Entrepreneurship in the GBA under the Youth Development Fund of the Youth Development Commission