Marketing & Publicity Channels
Banner Promotion at InnoPort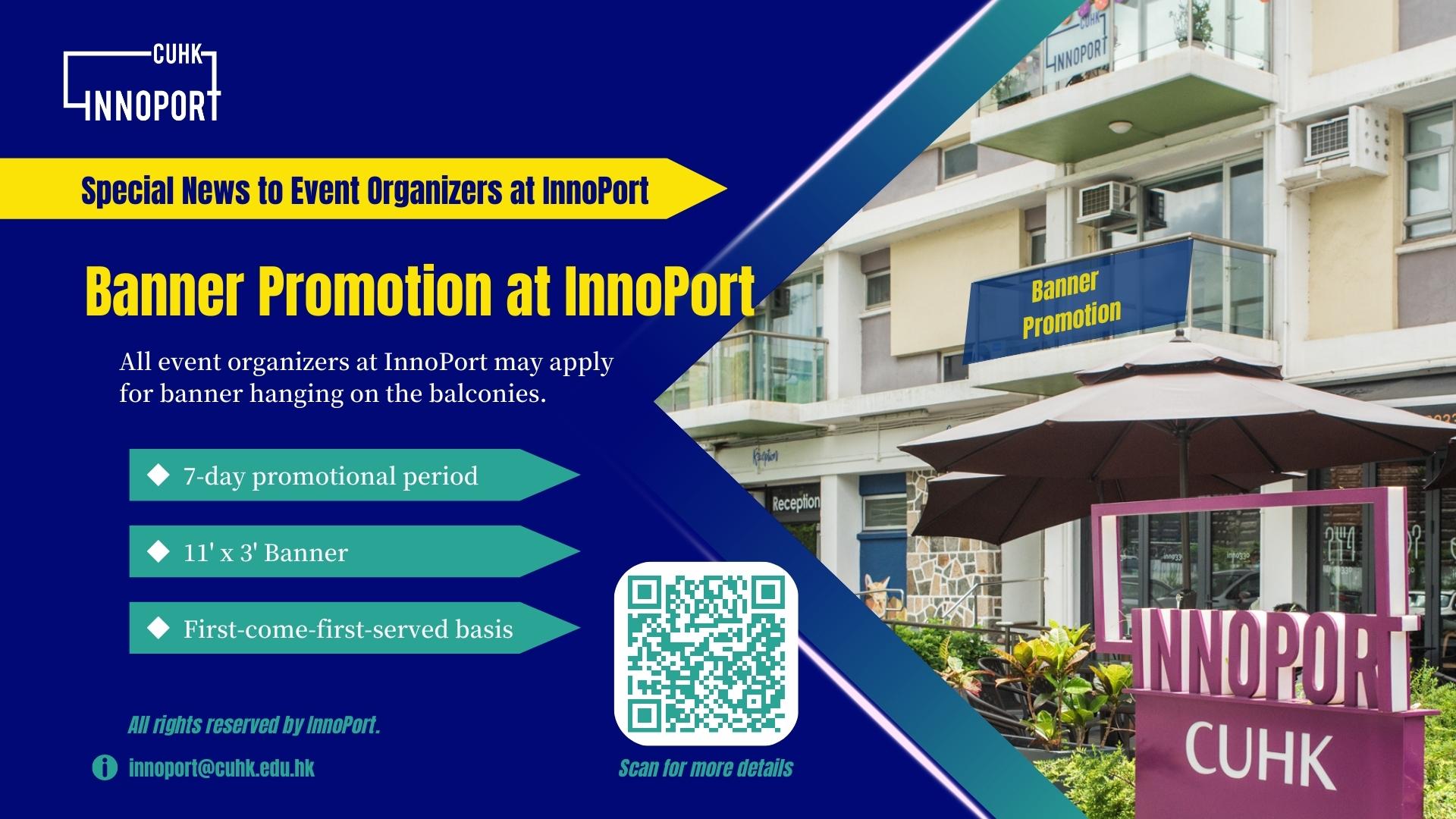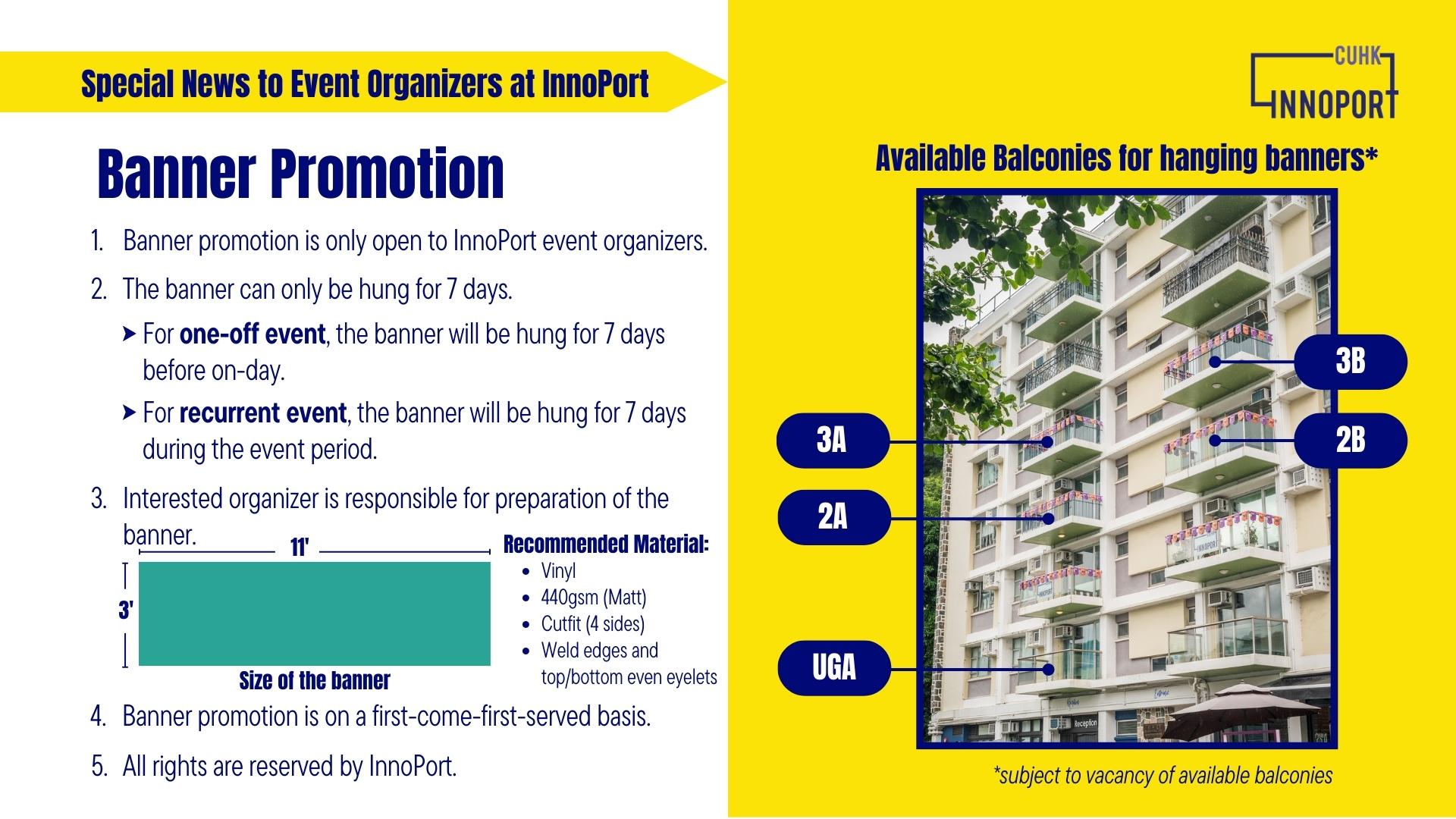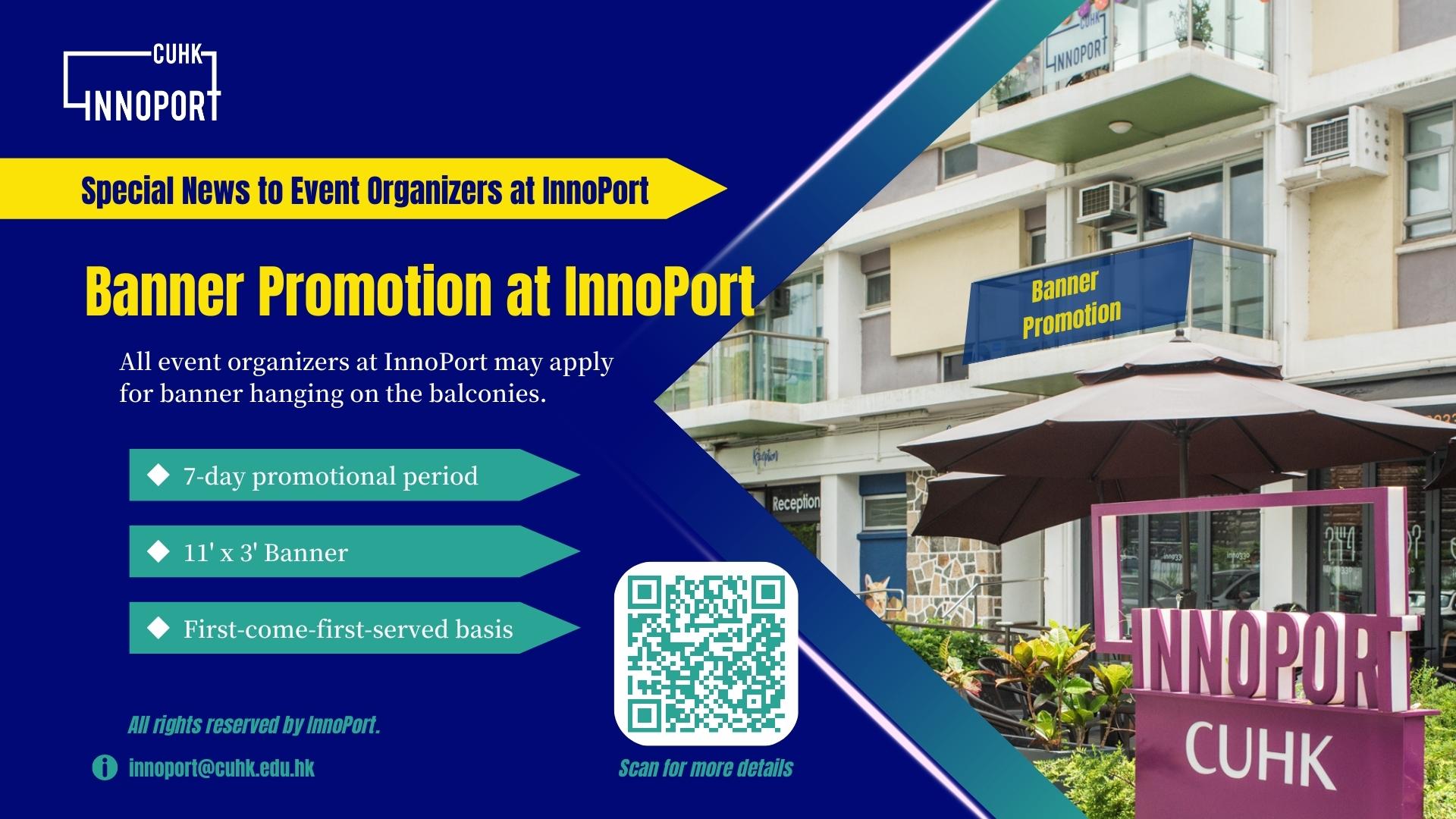 Banner Promotion at InnoPort
All event organizers at InnoPort may apply for banner hanging on the balconies.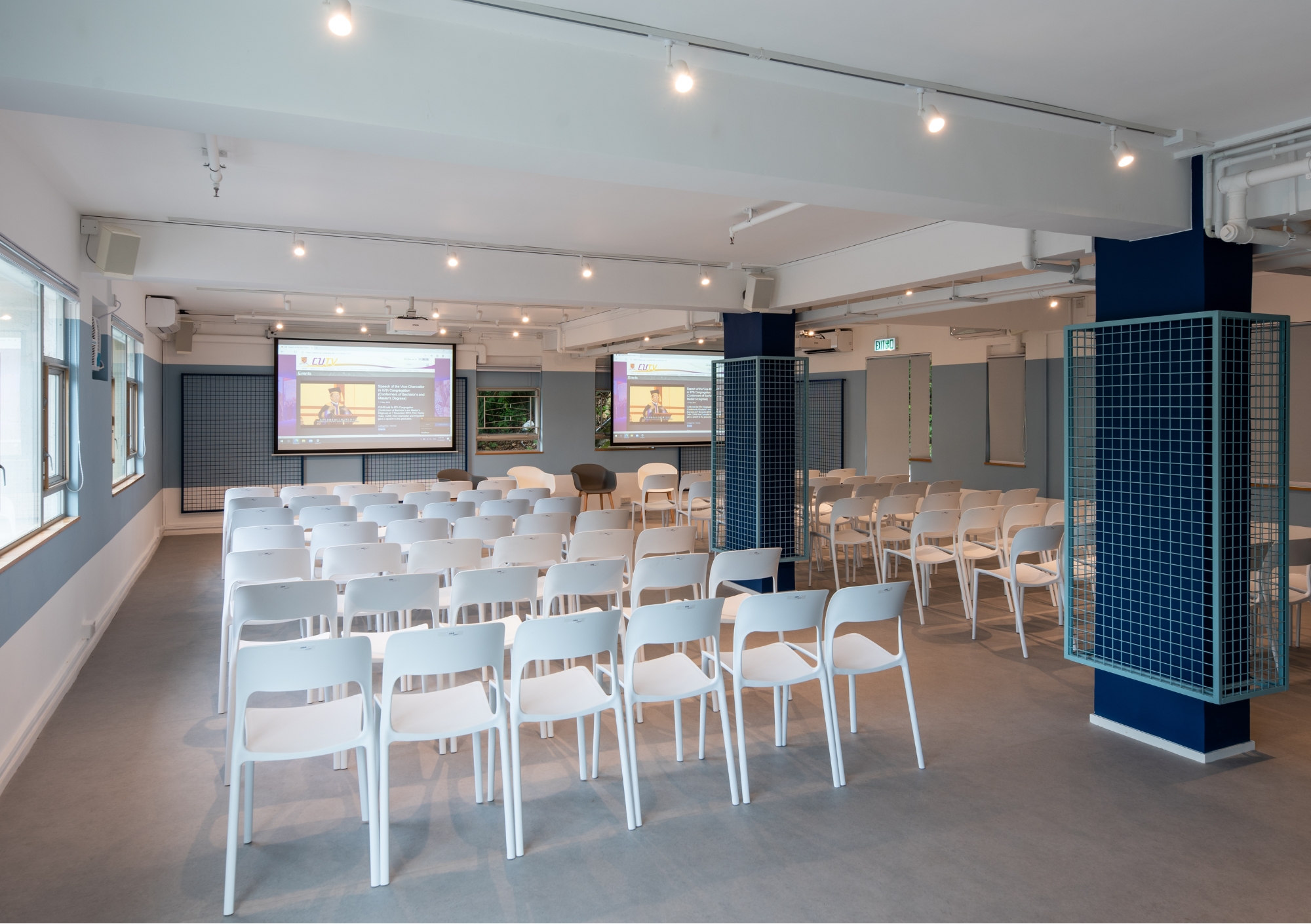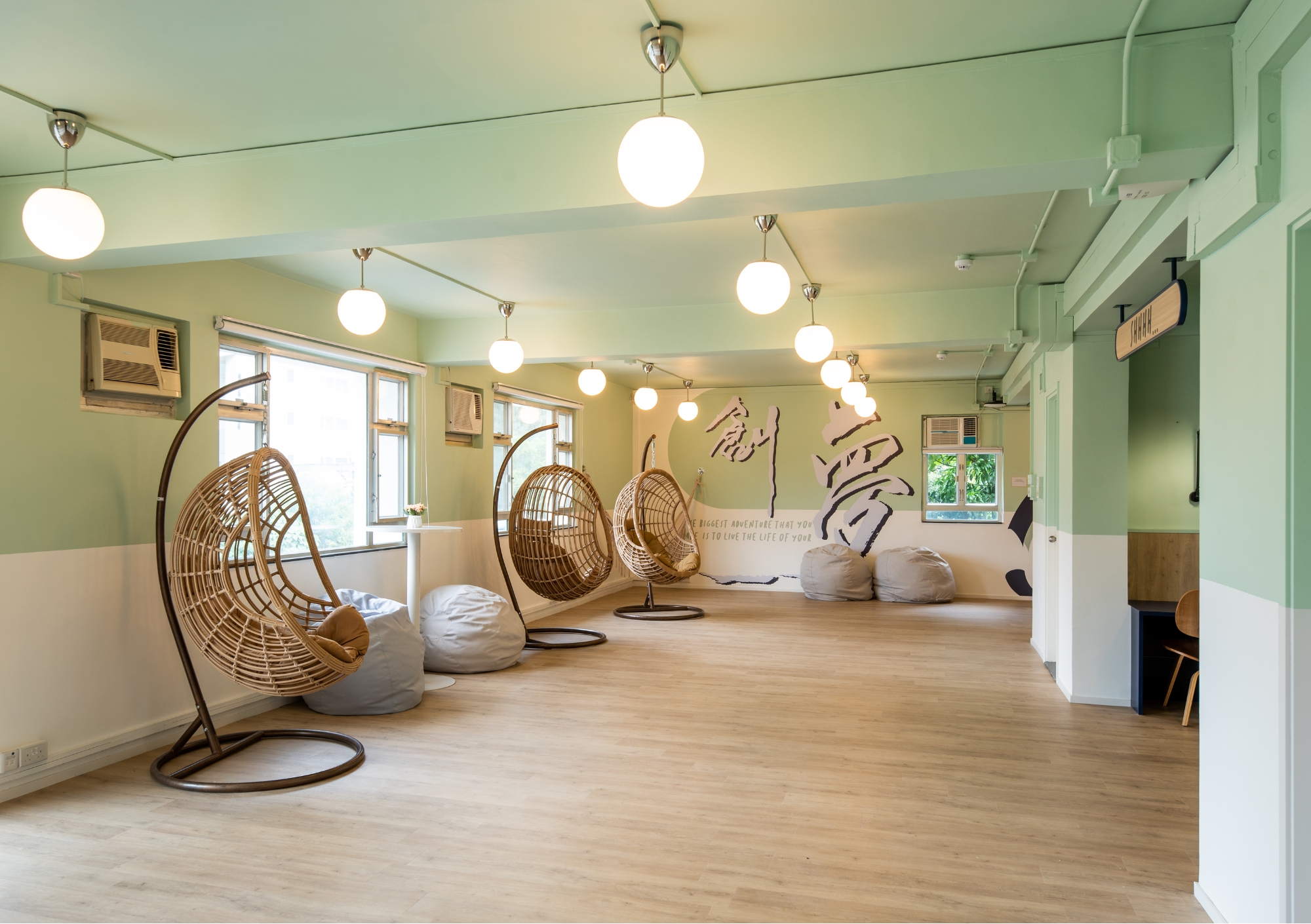 We welcome CUHK members engaging in innovative and entrepreneurial activities in our InnoPort, all the room reservation shall be endorsed by one of the following units:  
Minor Programme in Entrepreneurship and Innovation (EPIN)

 

Alumni Affairs Office (AAO)  

 

CUHK Entrepreneurs Alliance (CUEA) 

 

S-KPF & KPF funding schemes  

 

Hong Kong Social Enterprise Challenge (HKSEC)  

 
Center for Entrepreneurship (CfE)  

 

Centre for Innovation and Technology (CINTEC)  

 

I

‧

CARE Centre for Whole-person Development (I-CARE)   

 

Center for Family Business (CfB) 

 

Social Responsibility and Sustainability Department Office (SRSDO) 

 
We accept bookings using CUHK Web form. For more information on InnoPort spaces, please visit our VR tour and contact us for any further assistance.