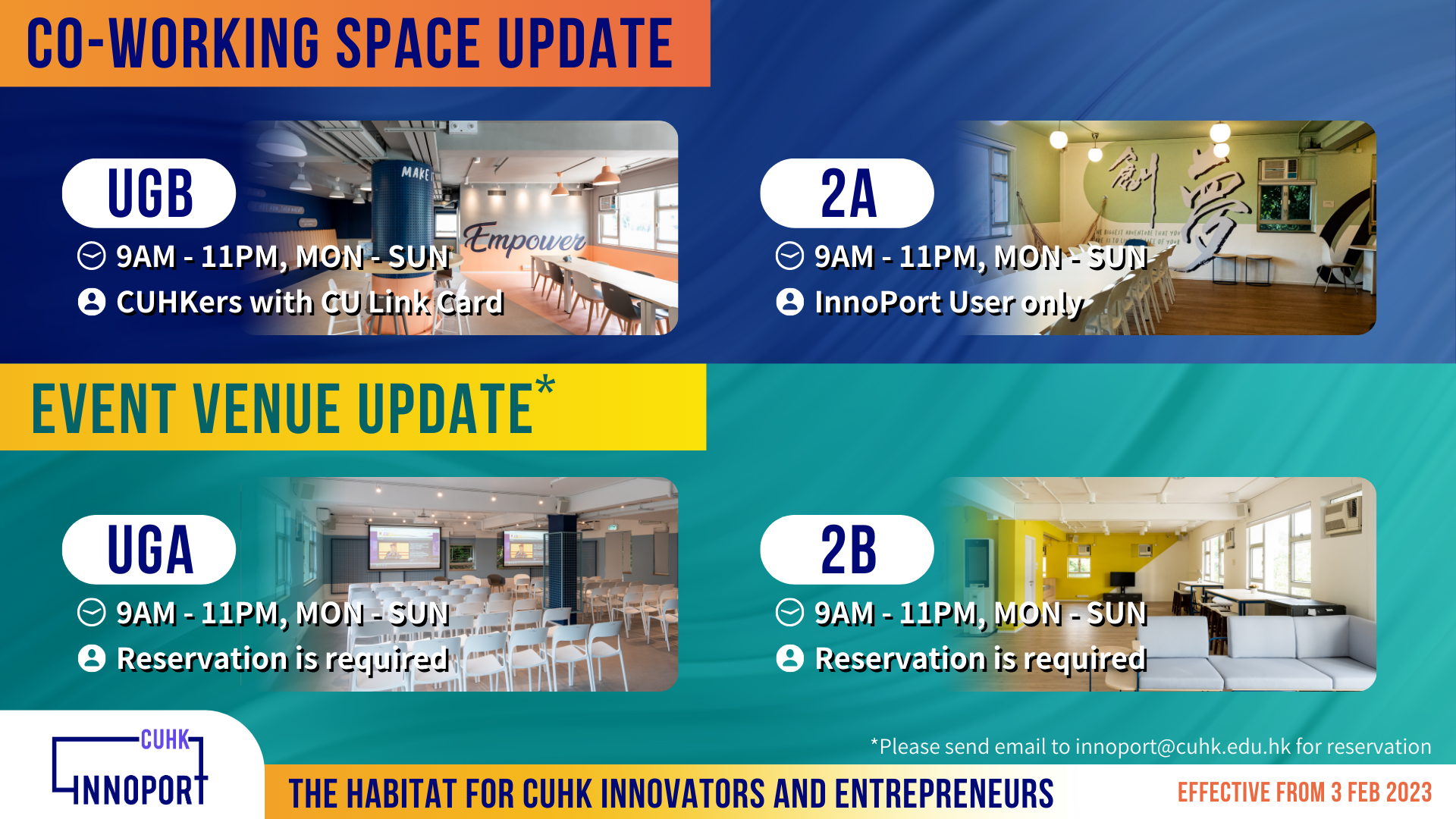 InnoPort co-working space is now open from Monday to Sunday, 9am to 11pm.  The policy will be in effect from 19 November 2022. We welcome CUHK staff and students come and enjoy the facilities of InnoPort by using the CULink Card for access.
Opening hours of co-working space
UGB* : 9am – 11 pm, Monday to Sunday | Open to all CUHK staff and students
2A: 9am – 11 pm, Monday to Sunday | limited access by endorsed users
*subject to venue booking, please check our Facebook page for updated information before visiting.
Should you have any enquiries, please feel free to contact us by email (innoport@cuhk.edu.hk) or call (3943 0430).