Prof Jong Siu-yung Morris is the Director of Centre for Learning Sciences and Technologies, CUHK. Donnish and well-dressed, it's hard to imagine him being a PC game whizz.
"I was myopic as a kid and now I need -9.00 glasses to see! I was a fervent gamer when I was young, first with arcade games then PC games." Morris is buoyed up by the mentioning of gaming, and talks incessantly on how gaming and learning complement each other.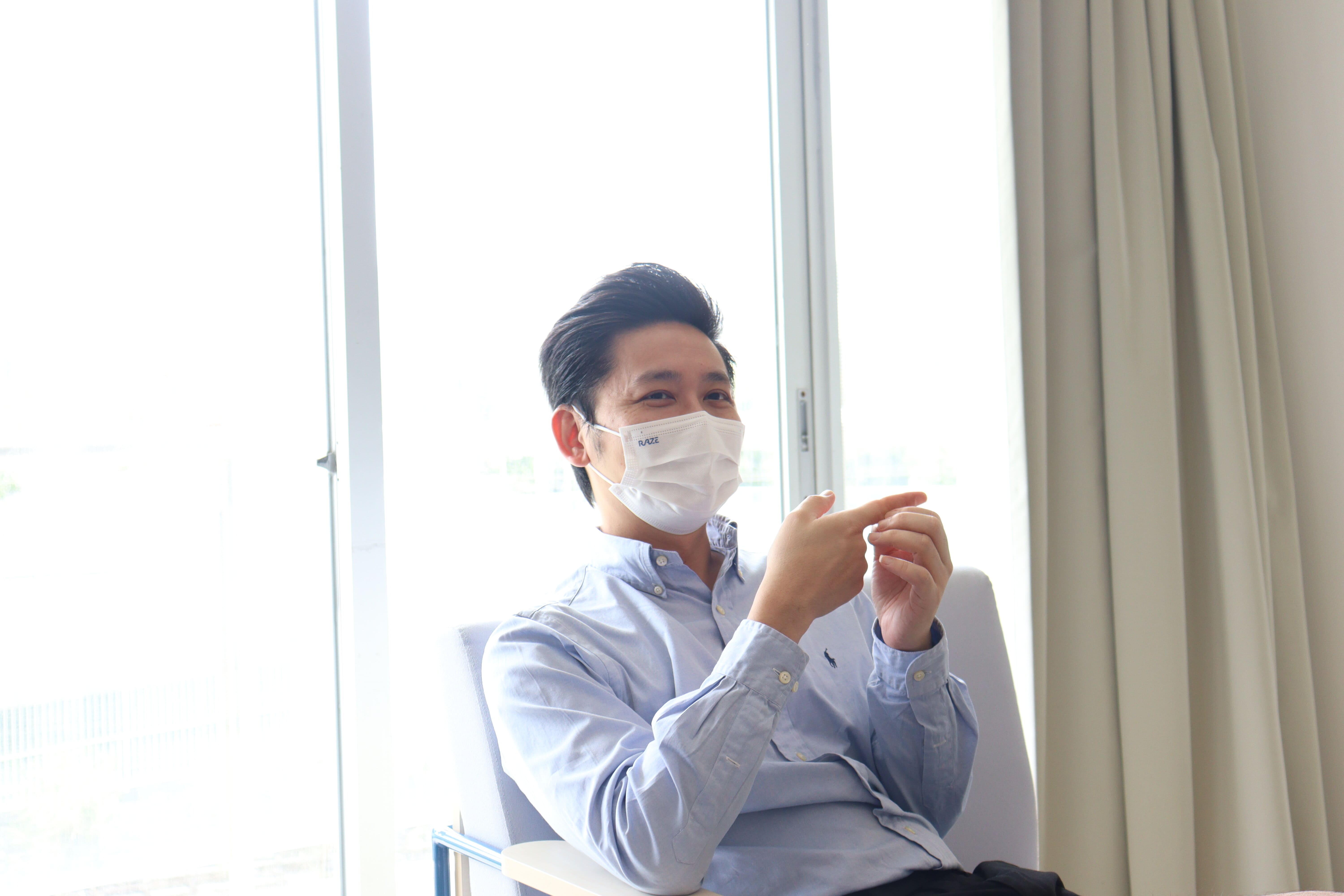 To beat himself at his own game, academically
Most of us consider gaming inimical. Yet interestingly, all of Morris's gaming buddies were the cream of the crop in their class, and he himself was one of the top dozen. From gaming Morris masters the skills of agility and multi-tasking. Whether at school or at work, he excels in time management. As a student he took advantage of lunch breaks — he would go to entertainment game centres right after a quick meal at home. Had his family ever stopped him from visiting those centres? Morris chuckles, "They never knew. I only stayed at the game arcade for about an hour after school, then I went home to finish my homework." As long as you don't get addicted and strike your balance between work and play, playing PC games helps to de-stress amidst hectic schoolwork.
Why did Morris the game maniac not become an eSports player? Pursuing an interest-driven career path, Morris morphs from a gamer to an educationist.
Morris's first degree was in electronic engineering, from where he also learnt about computer science and became interested in it. He hence pursued a part-time master's degree in computer science and information technology at the University of Hong Kong, at the same time taught information technology to teachers-to-be at the Hong Kong Institute of Education (HKIEd, now known as EdUHK) as a full-time lecturer.
Morris outmanoeuvres the "game levels" in his pursuit of life goals with the guidance of two revered mentors. While he was unsure of what go after during his master's, he met two mentors of a lifetime from CUHK — now retired Prof Lee Fong Lok, and Prof Lee Man Ho of Department of Computer Science and Engineering. "I am much obliged for their counselling and fostering." He is grateful for the opportunities they gave him to study PhD in Education at CUHK while teaching at HKIEd. His research was on the integration of gaming into learning.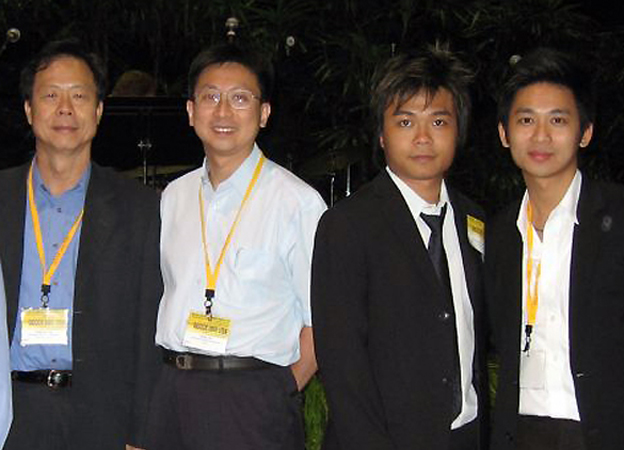 (From left) Prof Lee Fong Lok and Prof Lee Man Ho are from two different academic departments; Morris (first from right) is grateful for their encouragement to work on an interdisciplinary research on the integration of games and education. (Photo provided by interviewee)
In 2009, with tremendous practical experience and passion, Morris joined the Department of Curriculum and Instruction to further research on learning sciences, learning technologies, and design and implementation of technology-enhanced pedagogies. He was awarded the Best Knowledge Transfer Innovation Award, Young Researcher Award, Research Excellence Award and Faculty Exemplary Teaching Award in 2013, 2017, 2020 and 2021 respectively.
Gaming is learning
"You have to learn the game by yourself — either ask fellow players or watch others play online. You don't just follow what others tell you to or use the same tricks. You have to explore, observe, analyse, implement and improve the ways to tackle the game, and sometimes share and discuss strategies with friends." To Morris, gaming fully embraces the attributes of self-directed learning, such as inquiry-based, intentional, experiential, collaborative and reflective properties.
"In pedagogy research and design of teaching materials, we draw on characteristics of games, i.e. gamification." We are no stranger to gamification. In marketing, for instance, when we go shopping and join "yuu Rewards Club" to earn points and redeem offers, the system will deduce our consumption pattern and push relevant advertisements to us. The crossover of gamification and concepts of teaching and learning surveils big data in the backend to create suitable lesson plans for students.
"Museum is everywhere"
From game to research, Morris notices that despite well-received by students, field trips are often restricted by time, weather, geographical and budgetary limitations. Schools have to hold back on curricular arrangements, such that geography teachers are discouraged to take students to perilous terrains, and life and society classes may not be able to organise group visits to partitioned flats or afford expensive overseas study trips.
According to EDB references, field-based inquiry helps students to integrate knowledge and daily life so that they may experience even more unfeignedly with topics on Chinese culture. Our local community is an ideal arena for learning and is full of learning resources. Traditional craftsmanship supplanted by technology and modernisation, such as flower board crafting and movable type, can be conserved and awareness raised through educational experiences.
Morris leads his team to convert research findings into social impact. They are awarded a grant of around HK$400,000 by CUHK Knowledge Transfer Project Fund (KPF) to facilitate ethnic minority students in Hong Kong to learn about a variety of traditional Chinese objects and stories with the virtual reality learning platform EduVenture® VR, so as to nurture their understanding and interest in Chinese culture without the hassle of going around.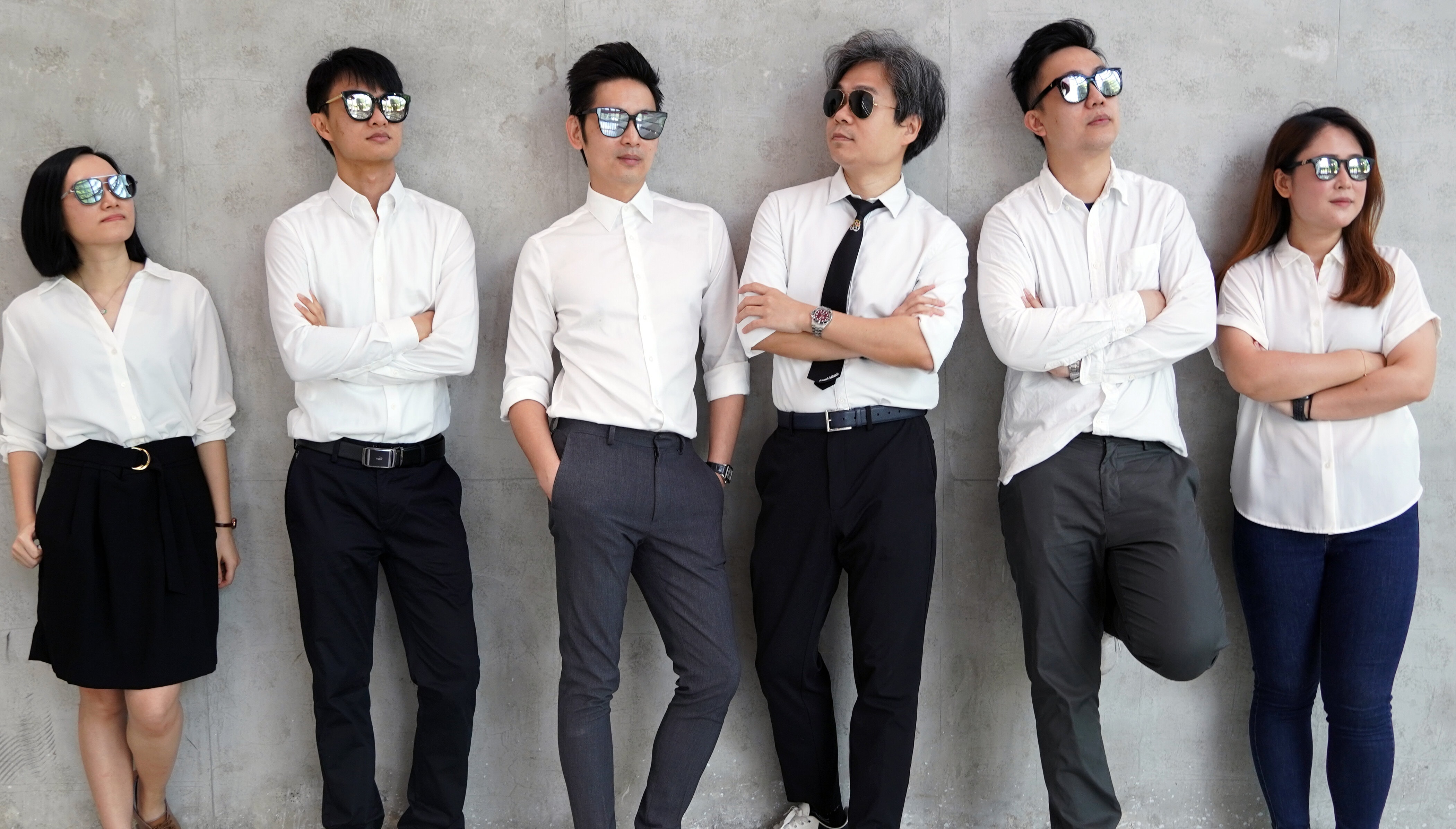 R&D team of EduVenture® VR: (from left) Sherman Liu, Sunny Poon, Morris Jong, Eric Luke, Tom Sze, Jessie Leung. EduVenture® VR provides 360° virtual reality and augmented reality of field-based inquiry materials. It allows students with financial or special needs to experience up-front digitally of what is otherwise difficult to in real-life. (Photo provided by interviewee)
"The concept of Outdoor Museum brings ethnic minority students to experience Hong Kong more and learn more through educational gamification."
Morris is excited of the students' enthusiasm to take part in the learning games and respond with multi-media schoolwork.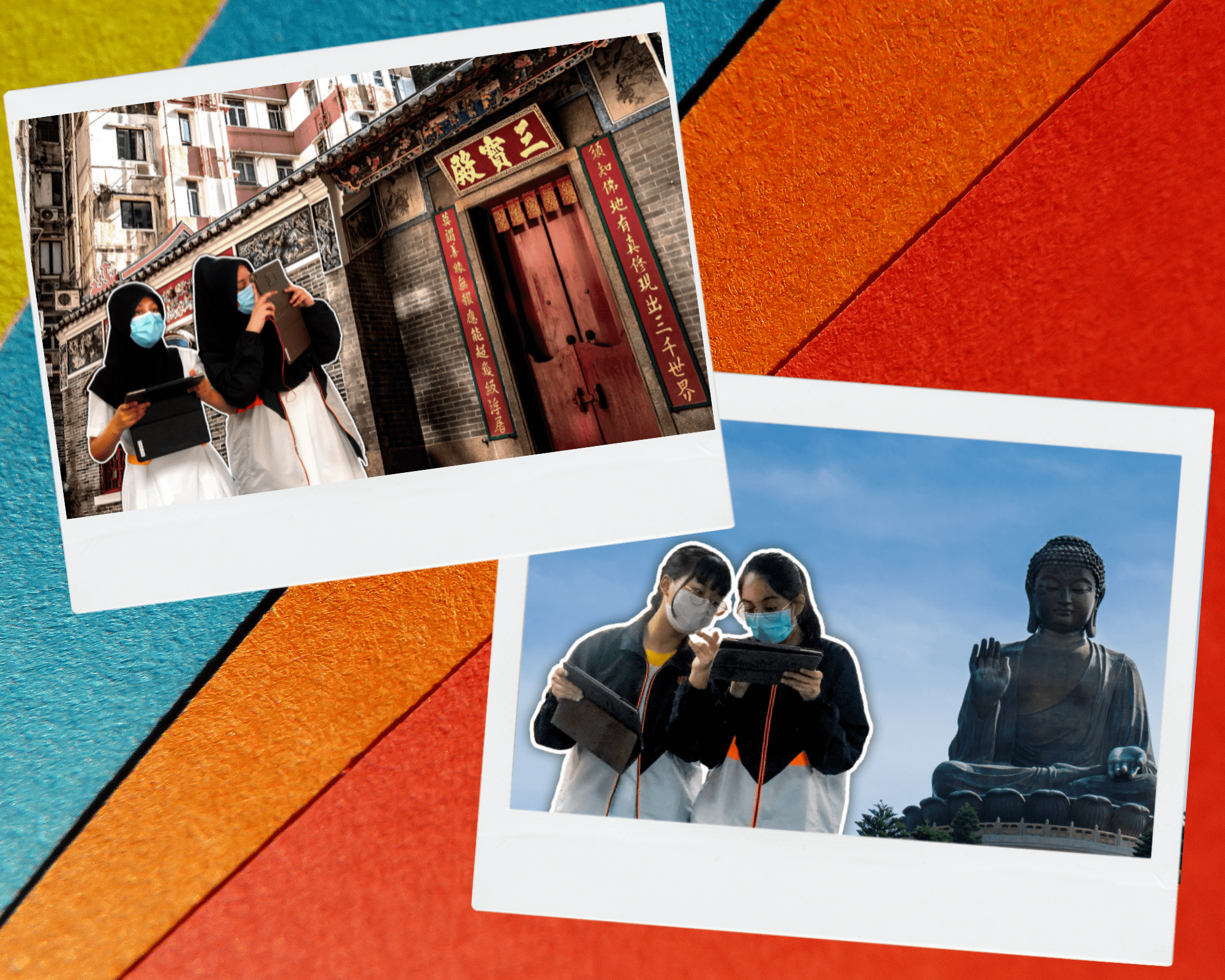 Students can visit Man Mo Temple and Tian Tan Buddha with tablet computer, cardboard viewer such as Google Cardboard or other head-mounted display.(Photo provided by interviewee)
Fellow interviewer Dorothy reflects that people in Hong Kong in general do not pay much attention to built heritage around. Morris says, "We should take notice of things around us. CUHK itself is a great museum too."
Sociologist Jean-François Dortier, founder of the magazine Sciences Humaines, considers the human eye not only a pellucid window to the world. Apart from seeing, observation also involves the selection and organisation of information perceived, and interpretation of such according to our mind map.
Humanities education in the digital era, like the use of innovation and technology in archaeology, pins its faith on the application of technology to enrich and diversify learning experiences as well as the implementation of technology in the commingling of culture and creativity.
Knowledge transfer opens up architecture and community imaginations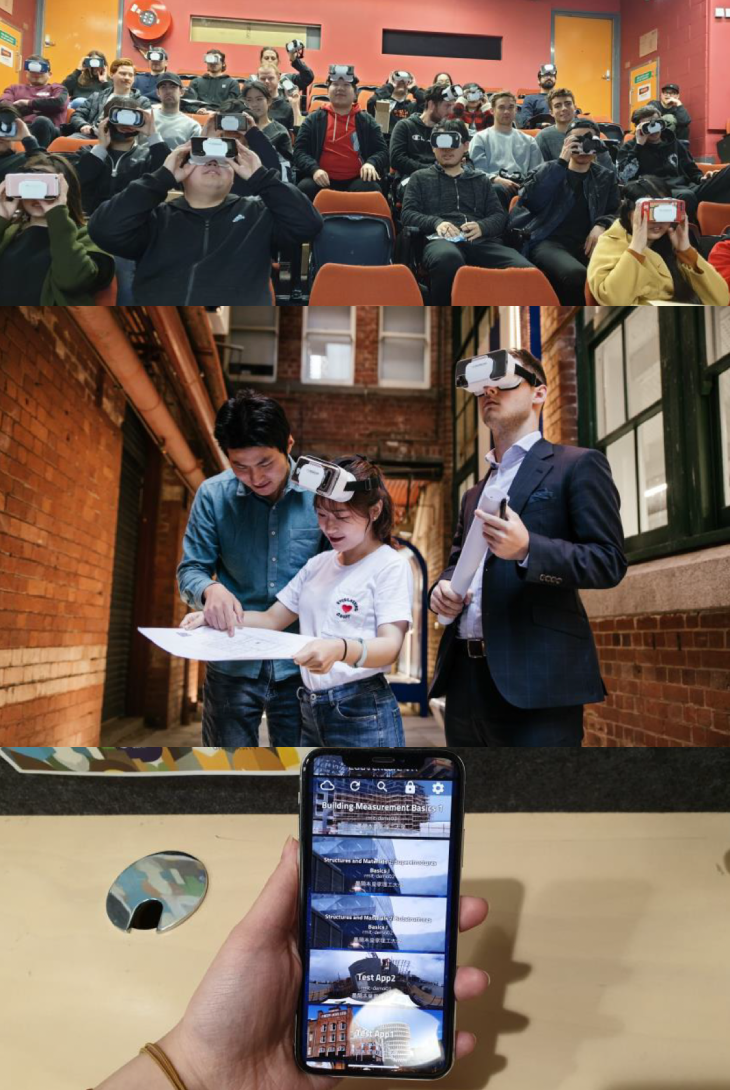 Over 1500 students at the School of Property, Construction and Project Management, RMIT University have benefited from the learner-oriented immersive education making use of EduVenture® VR. Students make virtual visits to construction sites to learn about construction management in a safe manner brought about by VR since the outbreak of COVID-19 in March 2020.
Advancement in architectural sciences prompts students to understand concepts of placemaking. In the course "Social Sustainability and Housing", students suss out residents in the community, public space, facilities and housing conditions as if they are actually on-site. They are hence able to compare and contrast the cultural and economical background of different district plannings, and understand how the interrelationship of architectural design, planning and cost impact resident well-being.
Gaming and deep learning — the winning formula
What's Morris's secret to studying? "Even Andy Lau says 'the soul of the diligent is richly supplied'. Diligence is paramount, especially in academic pursuit. Whether you are a research student or professor, you cannot produce good research without hard work no matter how brilliant you are." One needs to upgrade the armoury to sweep the board. The rules of the game apply in real life — one has to keep equipping oneself through study and work to find one's life goal.
【Scholarly keyword】Deep Learning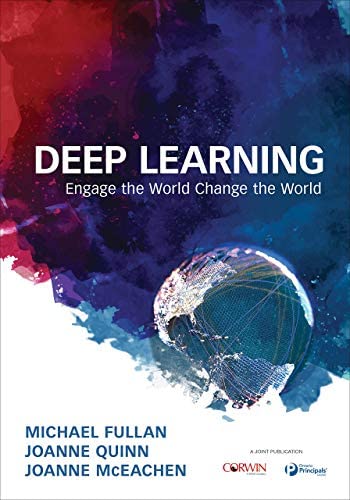 Morris recommends the book Deep Learning: Engage the World Change the World
Original text in Chinese:Alice Fong@ORKTS
***
Not yet a subscriber? ! Do it now!
Curated by InnoPort Team, one email to feed you the hottest info and story from the innovation universe — CUHK and beyond!
***
Where Ideas Root and Flourish