Register HERE!

Wednesday, 30th Jun 2021

18:30-20:00

Online (via ZOOM)

Host

CUHK Pre-Incubation Centre (Pi Centre)

Speaker / Guests of Honour

Ms. Sarah Ng

Enquiry

PI Centre

|

picentre@cuhk.edu.hk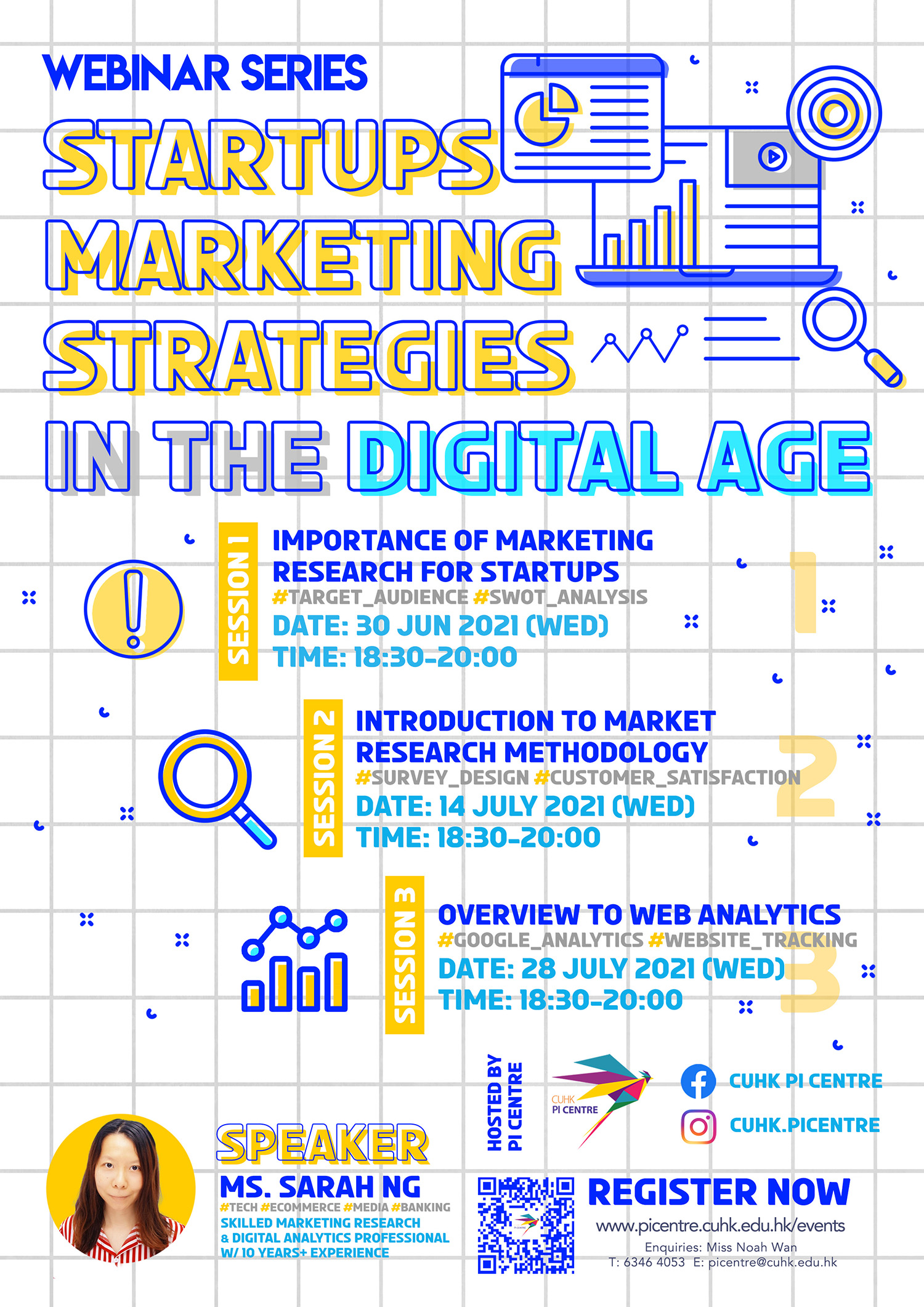 As a startup, one of the best places you can use to promote your products and services is the Internet. Want to learn how to make the best use of this powerful tool to market your business? We got you covered – PI Centre's upcoming webinar series will walk you through the basics of market research, and introduce you to a practical tool that can help you with it. Don't miss out!
Session 1: Importance of Marketing Research for Startups
• Why do we need market research?
• What are the benefits of market research to start up businesses?
• How to understand your customers and identify target audience?
• How to understand your position in the market using research and SWOT analysis? (+ case study)
• How to compete better through detailed understanding of your competitors?
• Overview of primary and secondary researches